Shopping Cart
Your Cart is Empty
There was an error with PayPal
Click here to try again
Thank you for your business!
You should be receiving an order confirmation from Paypal shortly.
Exit Shopping Cart
Senior Concierge Services
Live Life Your Way at Home
Share these interesting facts with someone you know, love, care for or about.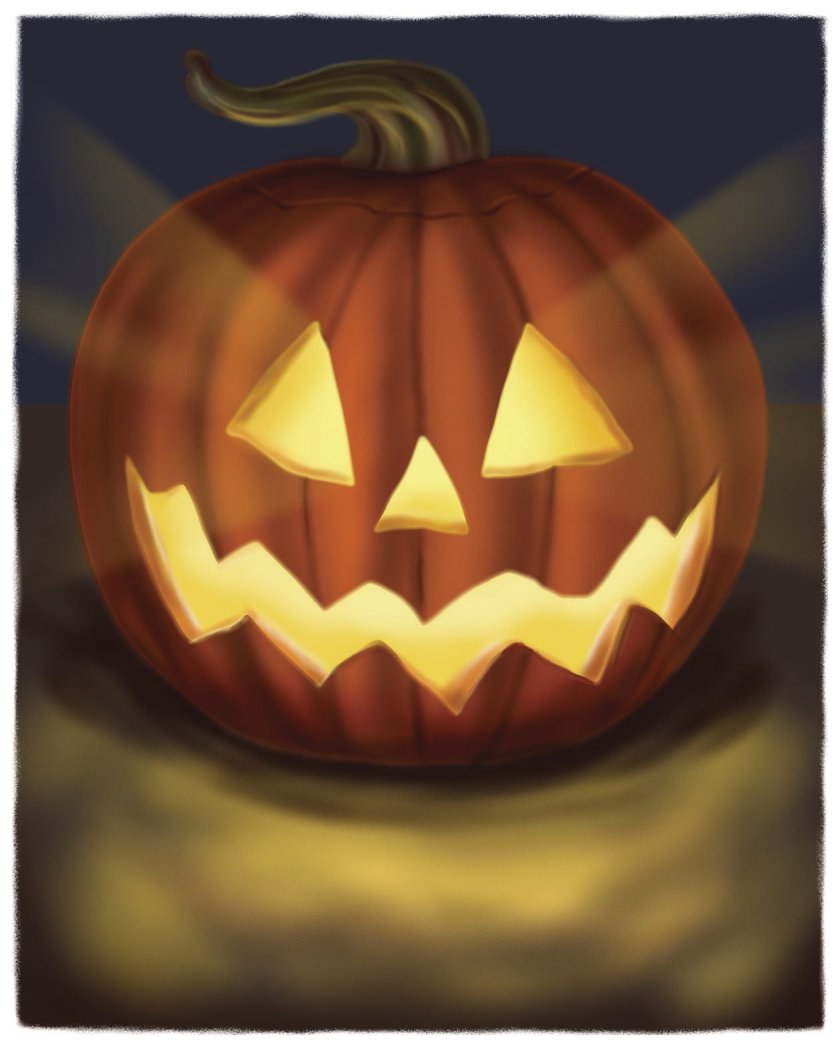 Pumpkins
have inhabited the planet for thousands of years. They originated in Central America. They were used then   (and now) as a food crop. Over the course of centuries, pumpkins spread their vines across all of North and South America. When Europeans arrived in the New World, they found pumpkins plentiful and used in cooking by Native Americans. They took seeds back to Europe where they quickly became popular.
Did you Know? There are no words in the dictionary that rhyme with orange? Hard to believe for such an important color? The same is true for the colors purple and silver. But, who cares about silver and purple...they are not pumpkin colors!

Growing big pumpkins is a big time hobby. And, serious at that. Top prize money for the biggest giant pumpkin is as much as $25,000 dollars at fall festivals. The current world record for giant pumpkins is 1446 pounds. Now that's a lot of pumpkin pies!

The First Jack O'Lantern: The Irish carved turnips and put coals or small candles inside. They were placed outside their homes on All Hallow's Eve to ward off evil spirits. They were also known to use potatoes and rutabagas. When Irish Immigrants came to America, they quickly discovered that Jack O'Lanterns were much easier to carve out and began using them. This truly neat tradition quickly spread to the general population in America and elsewhere.    

Happy Hallowday!                                                     
National Grandparent's Day…Making Memories  

September 7, 2014 marks National Grandparent's Day. The origin of this special time can be traced back to 1973 and Marian Lucille Herndon McQuade. She envisioned this holiday honoring grandparents and the elderly. The day was a perfect opportunity for grandparents to shower their love on their children's children and make fond memories. The celebration would help children appreciate the strength, and wisdom older people can offer.

McQuade sought acceptance for this celebration from  President Jimmy Carter.  He signed the proclamation making the first Sunday of September after Labor Day National Grandparents Day on August 3, 1978.

Today the legacy of Marian McQuade is carried on by her children and grandchildren with some of them working on the National Grandparents Day Council.

Please write and tell me what you're doing to celebrate National Grandparents Day. If you're fresh out of new ideas, visit Apples4theteacher.com. There, you'll find some delightful comments like the ones below that children made when asked the question, "What is a grandparent?"

Taken from papers written by a class of 8 year olds:

-When they take us for walks, they slow down past things like pretty leaves and caterpillars.

-They don't say, "Hurry up."

-They wear glasses and funny underwear.

- When they read to us, they don't skip. They don't mind if we ask for the same story over again.            
Heartfelt Moments – Preparing for Valentine's Day

Ah…Valentine's Day, it happens once a year. It's a time for roses, chocolates and romance. A time to celebrate a one-of-a-kind love with your sweetheart. A time to lavish that special someone with hearts, flowers, and lacey "Be My Valentine" cards.

But, true love is celebrated 365 days a year. For this, there is no greeting card, no heart shaped box of chocolates or pink and red roses. This celebration is a time of caregiving, compassion, and patience even in the most stressful of circumstances. It is seeing beyond the dementia and recalling treasured memories. Memories that spur you on to care and love for another day and beyond.

In my time as a professional caregiver, I have had the privilege of being in the presence of true love. I have observed couples who after 60+ years of marriage remain deeply in love and committed to one another. I've observed true love in the light kiss of a hand or the loving and reassuring stroke of a loved one's hair. The deep loving, heartfelt link that transcends memory impairment and overcomes day-to-day heartbreaks.

Valentine's Day is a few weeks away. I encourage you to have fun with the traditional holiday festivities. This year, also show your gratefulness to those individuals who have been a shining example of love and light in your life. Those with whom you have shared tender, heartfelt moments.
September 8, 2013 marks National Grandparent's Day. The origin of this special time can be traced back to 1973 and Marian Lucille Herndon McQuade. She wanted this holiday to:

honor grandparents
give grandparents an opportunity to shower their love on their children's children
help children become aware of the strength, information, and guidance older people can offer.

She painstakingly sought acceptance for this celebration and on August 3, 1978 President Jimmy Carter signed the proclamation to make the  first Sunday of September after Labor Day as National Grandparents Day.
Today the legacy of Marian McQuade is carried on by her children and grandchildren with some of them working on the National Grandparents Day Council.   
What will you do to commemorate this special time?

Happy Labor Day Weekend!

It's a time to relax, enjoy family and friends, fire up the grill and just kick back. However, when you are caregiving, this may not be possible. For many, caregiving is a 24/7 responsibility. It truly is a "Labor of Love." For me, there is nothing more personally rewarding and more challenging than caregiving for a loved one" It's a daily workout of trying to achieve a balance that ensures that you have the time to love yourself and recharge your batteries so that you're in the game for the entire race, not just the sprint. 

So, when family and friends visit this weekend, be sure to let them help you. Ask them to each bring a dish. Make it a Labor Day Potluck. Let them assist with caregiving tasks which may include: preparing a plate, assisting with eating and other personal care needs. Allow your guests the pleasure of engaging your loved one. You can aid this process by having a few photo albums at the ready which are great conversation starters.  Or how about a deck of cards or love letters to stimulate interaction.
With a little fore thought, you can kick back, and get a much deserved break. Giving others an opportunity to become involved now and in the future.

Wishing you a great holiday weekend!

Happy St. Patrick's Day.
My prayer for all who visit.
A CELTIC BLESSING
"May the blessing of light be on you, light without and light within.
May the blessed sunlight shine upon you and warm your heart till it glows,
Like a great peat fire, so that the stranger may come
and warm himself at it, as well as the friend.
And may the light shine out of the eyes of you,
like a candle set in the windows of a house,
Bidding the wanderer to come in out of the storm.
And may the blessing of the rain be on you - the soft sweet rain.
May it fall upon your spirit so that all the little flowers may spring up,
And shed their sweetness on the air.
And may the blessing of the great rains be on you,
that they beat upon your spirit and wash it fair and clean,
and leave there many a shining pool, and sometimes a star.
And may the blessing of the earth be on you - the great round earth;
May you ever have a kindly greeting for people you pass
as you are going along the roads.
And now may the Lord bless you, and bless you kindly."
Like many people, I too make New Year's resolutions. On the top of the list are usually to exercise more and eat healthier.
As a caregiver, I've decided to do something completely different in 2012. Here are a few of
my thoughts.
I will say no more often. I like to volunteer and serve on committees at church and in my community. A good friend of mine gave me some sage advice. She said, "Don't give up the things that you enjoy, just rethink your involvement. When someone asks you to lead or join a committee, say I am unable to make that kind of commitment right now. But, I might be able to volunteer the day of the event."
I will be more mindful and present. I don't know about you, but caregiving days just seem to fly by. Days turn into weeks, then into months and before you know it, another New Year will be here. In 2012 I will reach out to family and friends more often and ask for help. I
      will look into other caregiving tools that will give me peace of mind. That will result in more   
      time to myself which will lead to quiet moments and the ability to be present. TADAH!
I will laugh until it hurts. With my stress level reduced, I know I will have more time to enjoy life and a good belly laugh. I will read the "funny papers" watch more comedies, and seek out things that tickle my funny bone.
With all this said, I'll be on my way now. I have said yes to a New Year's Eve party, where I will be present, celebrating the beginning of a new journey, and laughing it up with family and friends.
May 2012 be a wonderful year for you and yours and may the joy and peace of Christmas remain with you.
Jane
Your bags are packed and the entire family is eager to visit Grandma. She is really a remarkable lady. At 85 she still is living in her own home alone. She likes it this way and has made it very clear that she never wants to move.
The visit reveals that Grandma sounds much better on the phone. The reality is quite different. You see, it's easy for her to put on a good front during your ten minute telephone conversation. But, it can all unravel during a three day visit. 
Now what do you do?
This is not an uncommon scenario. It's often at holiday time that families find themselves making decisions about a loved one's care and future. Frequently, because of time constraints, it feels rushed and no one is comfortable with the outcome.
Most seniors and families that I have worked with often say, "I wish we would have planned for this." Or, "we should have discussed this before, taken some tours, and interviewed caregivers so that these important decisions would have already been made."
That sage advice is right on target. Don't wait until a holiday visit or for something tragic to happen to face the facts about caregiving. Do your homework now and most importantly, involve the senior in the fact finding and decision making process.
Consider involving a senior care professional in your discussions. He/she can offer objective guidance, facilitate conversations, set up tours and much more.
Here's to planning in 2012,
Jane Amata
Making the Holidays Memorable
The holidays can be such a special time. But, when you're a caregiver, thoughts of holiday dinners, and special time with family and friends can be daunting. To make sure that your holidays are memorable and positive, take a few minutes to plan ahead.
Please consider the following:
Change your expectations. Everything doesn't have to be perfect.
Let others help and contribute to the festivities. At our house, we share responsibilities. Even family members who come from out of town bring something. Perhaps it's a craft that the children can do. Or all of the ingredients for a side dish or dessert. Better yet, all of the above!
Use disposable products. There was a time that I wouldn't consider using paper  or plastic products. I always got out the "good dishes and shined the silverware." You know what we discovered...the food tasted just as good on disposable plates and frankly we had a better time overall. Isn't that the point of gathering together in the first place. To enjoy one another's company and ask the Lord's blessing?
Whenever possible, engage your loved one for whom you are providing care in the preparations. It may be in menu planning, rolling napkins and silverware, making place cards, or cookies. How about reminiscing about past holidays while setting the table?
This year, make a commitment to slow down and enjoy the holidays and your time together.
Happy HallowThankMas,
Jane ;)
/